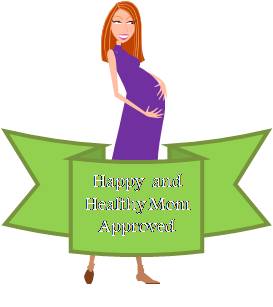 Site Of the Moment:
BabySpot.com


Facebook for Babies
| Create Your Own Toplist FREE
Rank
Site
In
Out
1

The Glamorous WAHM



1
0
The Glamorous WAHM's mission is to empower all women to "Be Glamorous," no matter their size, color, or economic status. Come and get glamorized with fun, informative articles, videos and GIVEAWAYS!
2

AssureImmune



0
0

Are you considering saving your
baby's cord blood? Don't miss the chance to bank your baby's cord blood stem cells with AssureImmune...the most advanced and secure cord blood bank in the industry
3

Pamper Mama



0
0
Beauty and Skin Care products for the busy mom!
4

Advanced Pediatrics of Boca



0
0
Advanced Pediatrics of Boca - "The modern medicine your family expects, and the tender loving care your family deserves".
5

Playtown Cafe



0
0
Playtown Cafe is an indoor playground and eatery. It is a place for parents to relax and enjoy a good meal, while knowing their kids are playing in a safe and clean environment. Children can enjoy our 7 Creative Play Centers in a "town" built just for t
6

O.N.E.



0
0

Insight on company, brand, our beverages, social responsibility of company, events, local events, athletes, etc...
7

BabySpotMiami.com



0
0
Facebook for Babies going local!
8

Miami - Ft. Lauderdale Moms Like Me



0
0
We are a local moms website for online community, events, giveaways, and a place for moms to come and connect with other moms.
9

Best Baby Organics



0
0
Eco-friendly Maternity & Baby Store
Family Owned

10

BabySpot.com



0
0

Facebook for Babies
11

Pregnancy.org



0
0

Offering the complete guide for all information on getting pregnant, pregnancy, labor & delivery, and baby and beyond. Site includes an interactive Pregnancy Calendar, BBT Charting Tool, vibrant onlin
12

Tropic of Mom



0
0

Just north of the Tropic of Cancer lies the Tropic of Mom! A former South Florida freelance writer turned stay-at-home mom. A former traveler. A former chocolate chip cookie baker. OK, I'm an ex-everything....
| Create Your Own Toplist FREE


Last Update: Fri, 02.09.18 21:15
Next Update: Fri, 02.09.18 22:15
Next Reset: Sat, 03.10.18 4:15
Sites: 12

Powered By GoTop100.com